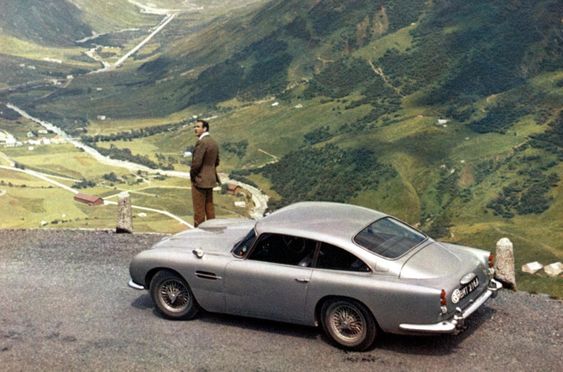 James Bond DB5 Aston Martin at Furka Pass © Aston Martin
If you'd always wanted to know the real story of the James Bond car first used in Goldfinger... this blog is for you
1- the man behind Q : John Stears
He started as a model makers for Pinewood studios in 1955, played a role in several films, until he was invited to take part in James Bond Dr. No. It was a starting point of a long collaboration. John and his team were responsible for all special effects in Goldfinger, including the scene of Oddjod's electrocution. He received a considerble number of awards (including two for for "Star Wars"), John received Ken Adam in his team for the Car project. After many tense discussions with Aston engineers, Steve Heggie decided to loan an Aston to the studio. He realised the commercial potential of the car being seen as a character in its own right. January 1964 at pinewood Studios was the beginning of the story of the DP 216/1, registered BMT 216A
2 - James Bond Aston Martin weapons
All the following artefacts were hidden in the Bond car :
front and rear rotating unit with three plates (British, Swiss and French),
front machine gun in the front traffic indicators
rear triple spiked nail ejectors in the rear lamps
extending front and rear over–riders
tyre slashers in the rear wheel hubs
inside: telephone, radar tracking, console control, ejector seat, separate roof panel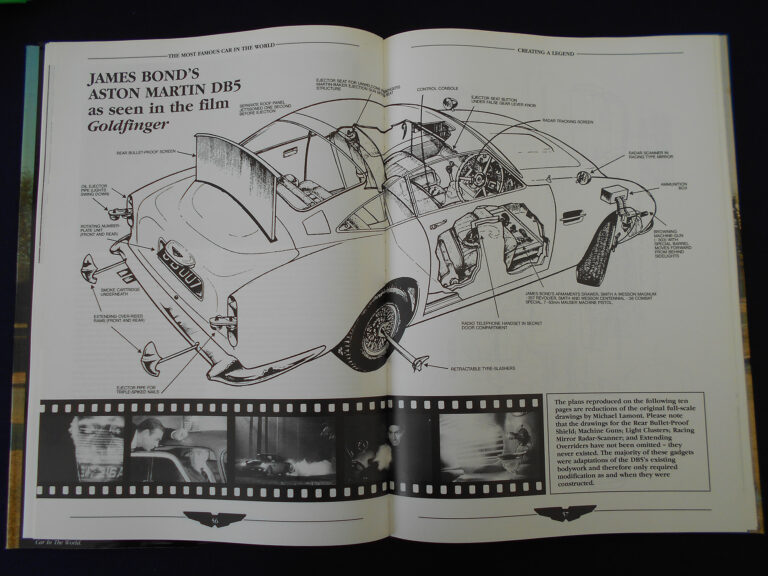 DB5 Bond's Gadgets (©the most famous car in the world Book by Dave Worrall)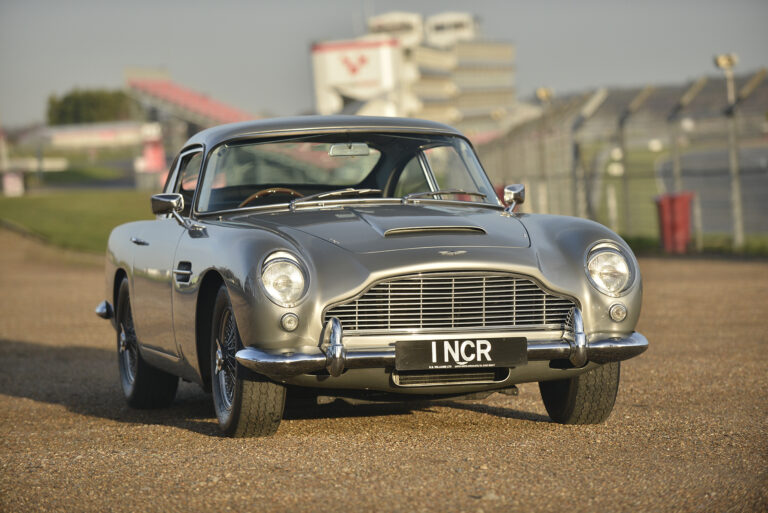 Aston Martin DB5 in silver birch
3 - Four Aston Martin cars used in the movie
No more than four Aston Martin were used for Goldfinger.
The very first car was the Aston Martin DP216/1, registered BMT 216 A. This was a DB4 Series 5 Vantage developed to be a DB5. The car was painted Dubonnet Rosso with grey interior, but was repainted Silver Birch with black leather interior, which still today is the most appreciated colour scheme.
The 2nd car - or the road car - also registered BMT 216 A, was Chassis 1486/R and again was owned by Aston Martin and loaned for the film. Only the front dummy number plate was fitted. The car was later used for events by Aston Martin, who also retro-fitted the car with the their own Bond gadgets as on the 1st car. This was later sold as a second-hand car.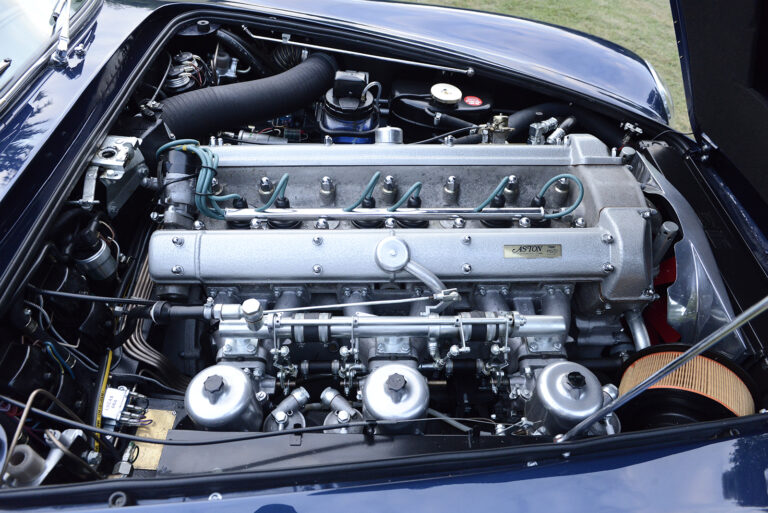 Aston Martin DB5 engine with 3 SUs carburettors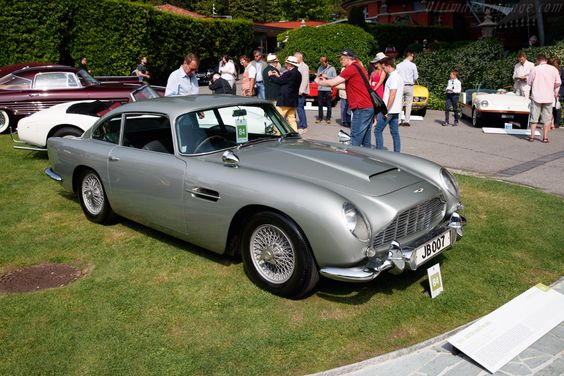 Aston Martin DB5 James Bond 1486 r Villa Este 2018 © Kim Munk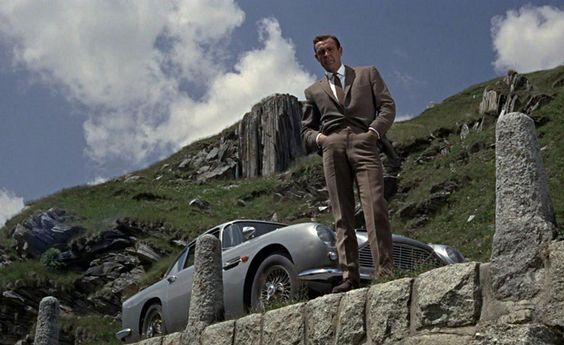 Aston Martin DB5 James Bond 1486 R furka pass © Aston MArtin
The 3rd and the 4th, or the "Show cars", respectively Chassis 2008/R and 2017/R, were owned by Eon Production and modified with Bond's extra tools by Aston Martin. They were only used as display cars and were not registered. Extensively used in the sixties in the USA as marketing tools, they were later sold and legally registered.
follow us next blog - references to Dave WORRALL for his book "The most famous car in the World"