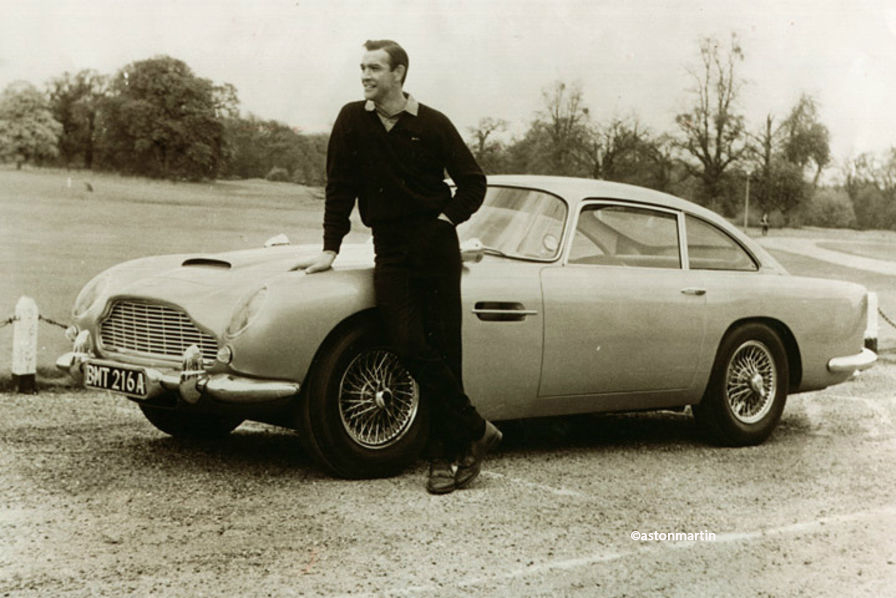 Sean Connery with his Aston Martin DB during the shooting of Goldfinger (copyright Aston Martin)
If you'd always wanted to know the real story of the James Bond car first used in Goldfinger... this blog is for you
1- How the Aston Martin DB5 story began
The history of the first James Bond car is not straight forward. Obviously more than one car was used for the film and the general meaning of"the James Bond Aston Martin DB5" should be commented, or at the very least, clarified.
Goldfinger, the third James Bond film, film was released on the 17th September 1964 at the Odeon Leicester square, in London. The "Golfdinger" armoured vehicles appeared in the middle of more than 5,000 excited people, in the middle of which stood the eye-catching Honor Blackham.
Despite all the action, suspense, and glamourous characters, The James Bond Car became the most iconic of all.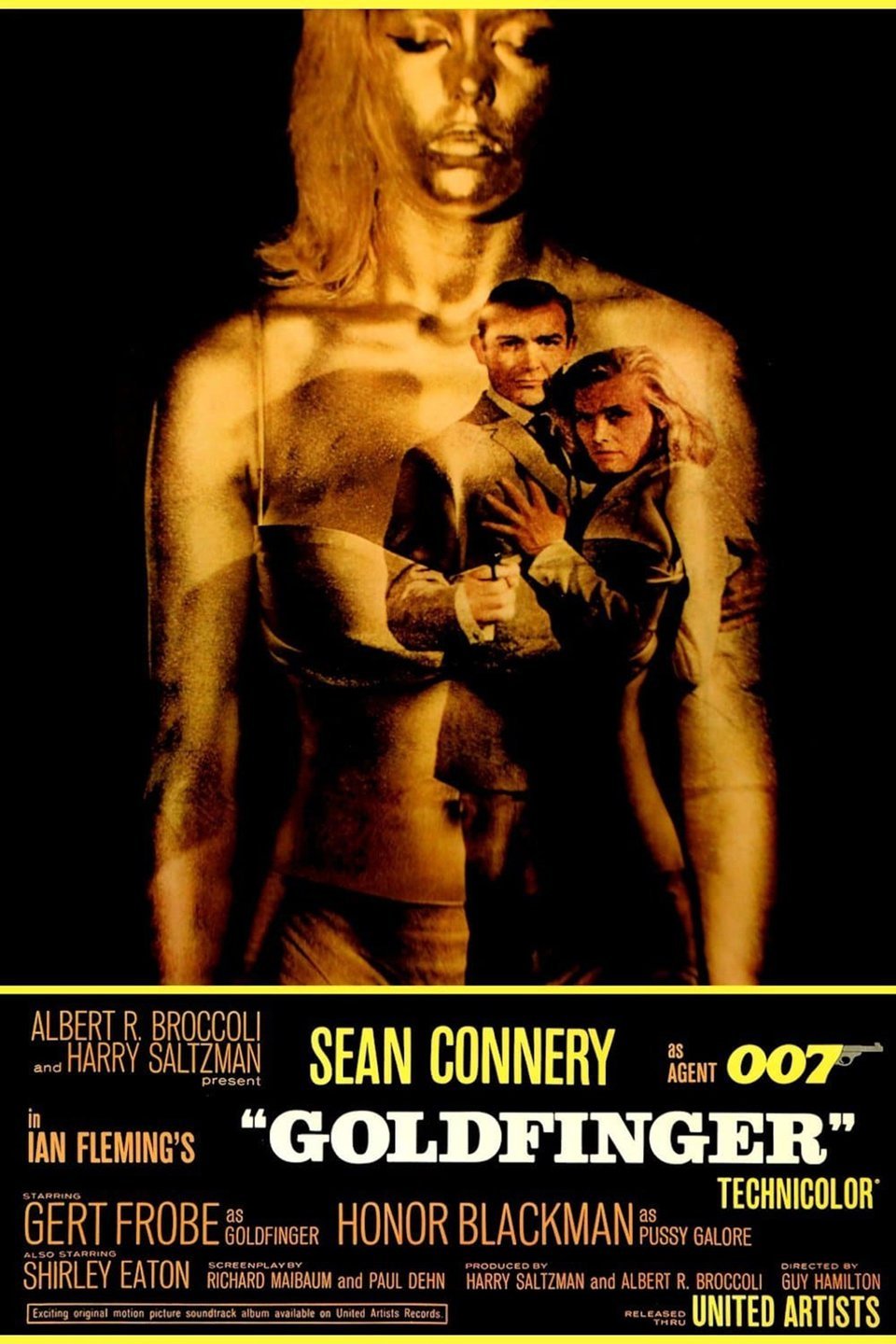 affiche Goldfinger Sean Connery © United Artists
2- Aston Martin James Bond car became a star
For the next five years the DB5 toured the world. A dedicated team from Pinewood, Aston Martin company & Gorgi toys managed the marketing tour with the Aston Martin.
Was this Aston Martin a DB5 or not?
In Ian Fleming's novel, James bond used a Bentley super-charged, but later in the Goldfinger novel he borrowed an Aston Martin DB MK III.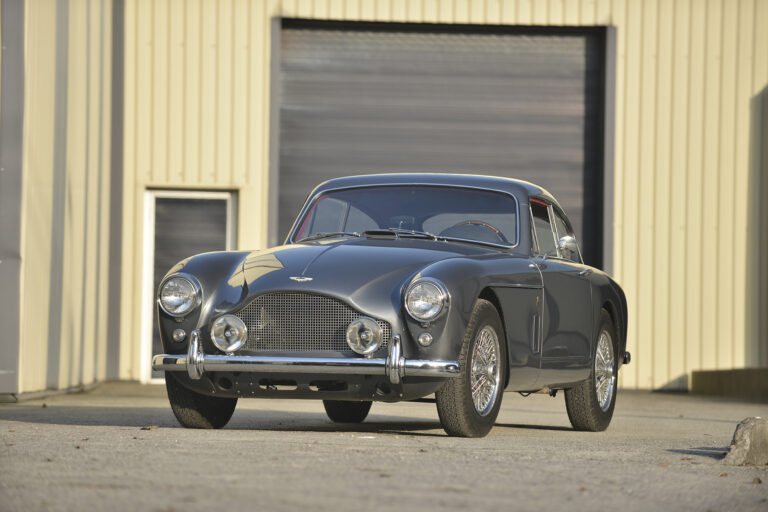 a front view of an Aston Martin DB Mark III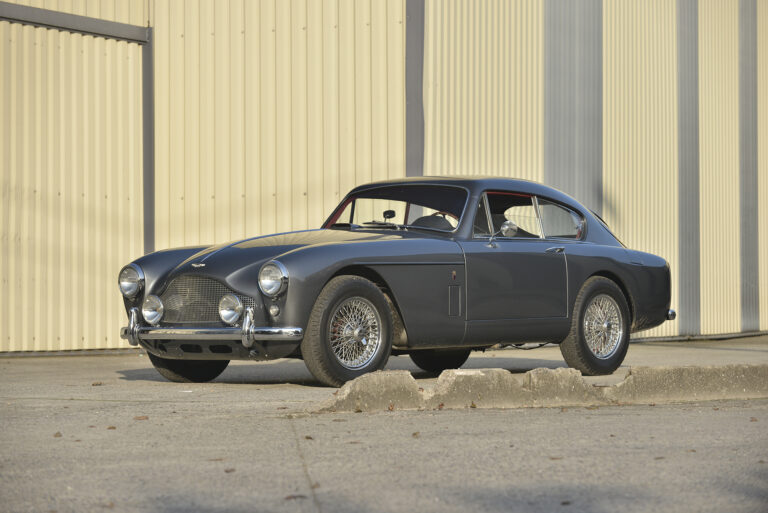 Side view of an Aston Martin DB Mark III
3 - A first Aston Martin car started in Goldfinger
When in 1963 the film production stated the DB MK III was not a brand new car, then Eon Production approached Aston Martin's General Manger to use one of their current cars in the movie. Several meeting were needed to find an agreement between the strong demands from Eon Production and Aston Martin. But at that time (early 64) the DB5 was not in production quite yet - only the DB4 was - so it was decided to use the "Development Project DP216/1".
This DP216/1 was in fact a DB4 Vantage Series 5, modified to become the DB5 prototype. We can therefore say the first James Bond car was a DB4. The story repeated itself later with the DBS used in the Persuaders. So now the DB4 became a DB5, which was subsequently morphed by Q to become the James Bond car we all know.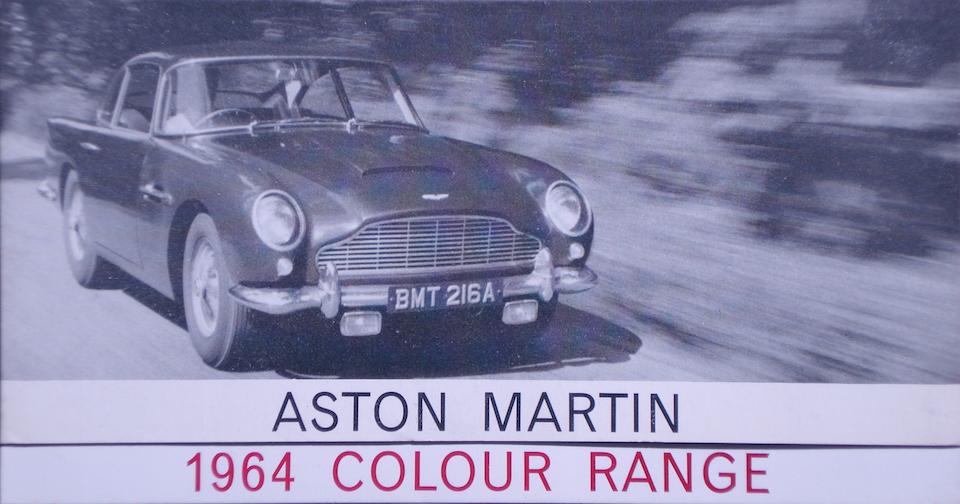 the DP216/1 on AM Leaflet for 1964 colour range , before it became THE James Bond car © Aston Martin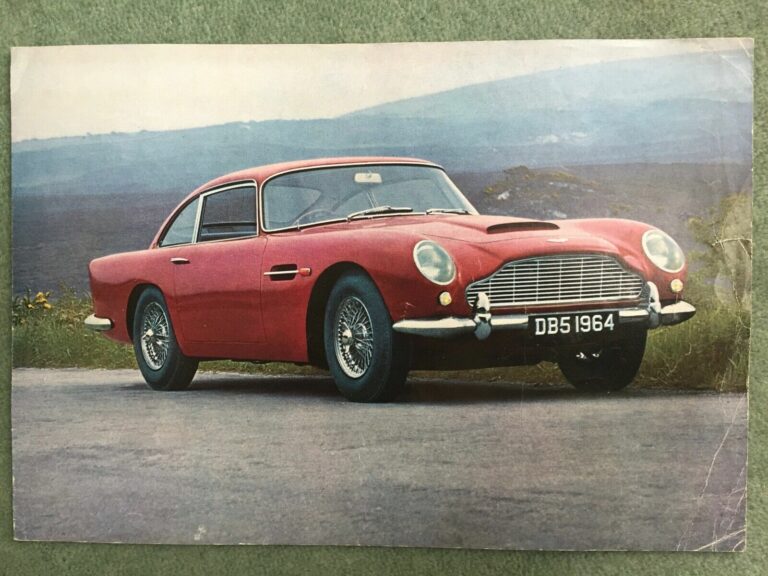 1964 Aston Martin DB5 - supposed to be the DP 216/1 in its original colour Dubonnet Rosso, before it came Silver Birch for James Bond © Aston Martin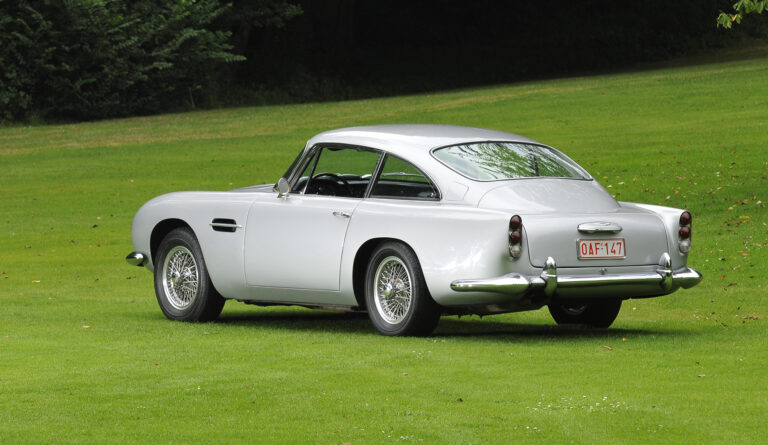 A same car, a Aston Martin DB4 Series 5 Vantage in silver Birch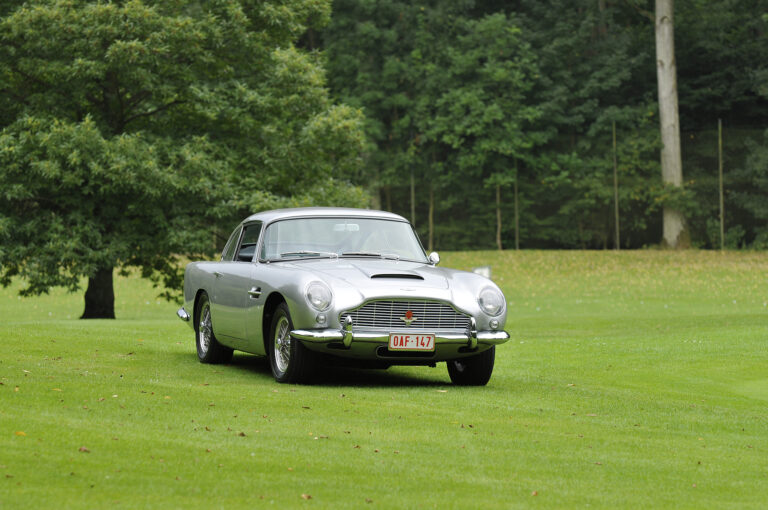 Aston Martin Silver Birch is the color used for Bond's Car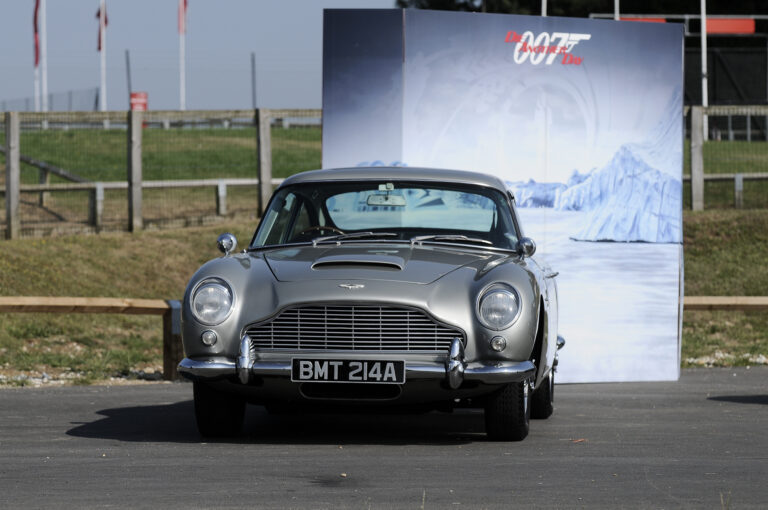 Aston Martin DB5 - BMT 214A a more recent Bond car in Die Another day
follow us next blog - references to Dave WORRALL for his book "The most famous car in the World"